South Austin
​Assistance Ministry
SAAM
South Austin Assistance Ministry (SAAM) is a community coalition of several churches in South Austin seeking to better serve people in need of basic food, clothing, housing, and utilities assistance. SAAM does this by providing supplemental help in coordination with Post Road Community Center.
What We Do
Any person or family that solicits help from member churches is referred to the Post Road Community Center of the Travis County Health & Human Services & Veterans Service. This department makes an assessment of the needs of the person or family and provides whatever help it can. If this help is not enough to meet the needs of the person or family, the department then turns to SAAM for additional funds to meet the assessed needs. Thus, SAAM becomes a "safety net" of aid for those who may fall through the cracks of the county system.
Our History
Spearheaded by a task force of the South Austin Ministerial Alliance, the SAAM concept came into being in 1998 in recognition of the need to more effectively meet the basic needs of the poor. Alliance members realized that churches could accomplish more by working collaboratively. They also recognized that, even in a joint effort, their churches were not in the position to offer the type of multi-faceted help that many families need. The churches that make up the SAAM coalition commit annually to provide food, clothing, financial support, and volunteers to this community ministry. In turn, our churches are better able to provide the kind of assistance to folks in need by referring them to the Post Road Community Center for "one stop assistance."
Powered by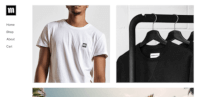 Create your own unique website with customizable templates.