Why SAAM?
Many churches in South Austin share a common mission to help people in need in our community. The appeals for help that exist in our community, however, are often overwhelming to any one of our churches. Most of our congregations have limited resources for providing the screenings, assessments, financial assistance, and case management services to persons, families, and households seeking emergency assistance with rent or mortgage, food, utilities, and prescriptions. Since January of 2000, a number of churches in South Austin have combined our charitable resources and formed a partnership with our Travis County Government to provide clothing, shelter, and prescription assistance to people in need who have come to one of our churches seeking help.
---
Partner Organizations

Abiding Love Lutheran Church
Beautiful Savior Lutheran Church
Bethany Lutheran Church
Christ Lutheran Church
Faith Presbyterian Church
Holy Cross Lutheran Church
Life In The City United Methodist Church
​Manchaca United Methodist Church
Prince of Peace Lutheran Church
Redeeming Grace Lutheran Church
Risen Savior Lutheran Church
St. Ignatius the Martyr Catholic Church
St. John's Lutheran Church
Unity Church of Austin
Powered by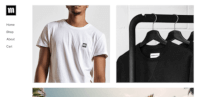 Create your own unique website with customizable templates.